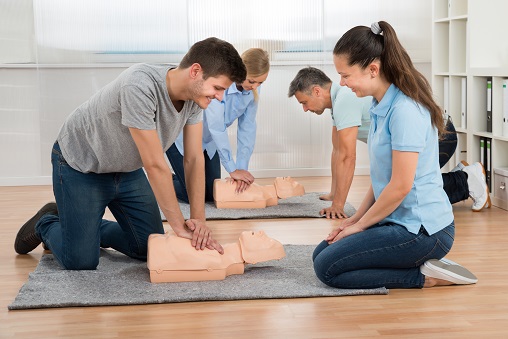 Every year, new medical advances are made, recommendations are reviewed, and methods might be revised or modified. Regular training renewal is essential for staying on top of any changes, especially in the healthcare industry. Solid Rock Health Educators is a trusted medical staffing in Pikesville, Maryland that offers training services as well.
When it comes to life-saving operations, you don't want to conduct an older version of a technique if a newer, more effective one is available. Even if only a few aspects have changed since your previous training session, if you don't practice first aid and CPR regularly, you are prone to forgetting minor facts. Maintain your skills and knowledge by renewing within the suggested time limit for first aid. For CPR training, you have to renew your qualifications every 12 months.
Knowing the strategies is one thing and having the confidence to use them when the time comes is another. Regular training guarantees that you always have the confidence along with the necessary life-saving abilities to respond promptly and successfully in a potentially stressful medical scenario. Rest assured, you are in good hands with our health educators.
We offer high-quality healthcare training and staffing in Maryland. If you wish to avail of our services, give us a call today!