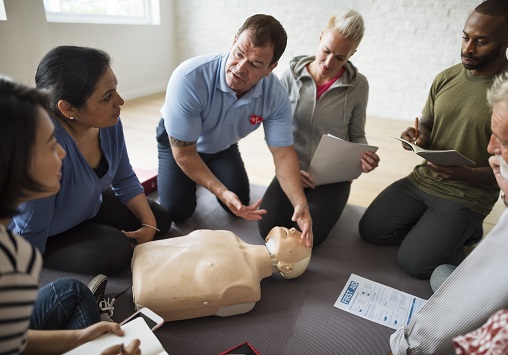 Accidents and injuries are likely to happen anytime, anywhere, at the most unexpected time. Thence, it is essential to learn first aid techniques and CPR training to equip a person with basic knowledge. Having these necessary pieces of training is significant during emergencies.
Here are some tips our health educators can share. These are the basics of what to do if you encounter injuries that require first aid:
Cuts are the injury from anything with a sharp edge that can cut your hand if handled clumsily.
If someone gets a cut and bleeding starts, press the affected area firmly using a clean cloth until the bleeding stops.
Afterwards, clean the area with lukewarm water and pat dry.
Apply a small amount of antibiotic ointment if the skin ruptured.
Finally, cover the affected area with a bandage.
Burns that affect the outermost skin or first-degree burns.
When this happens, immediately wash the burned part with cold running water.
After washing with cold water, cover it with a cold, wet towel until the pain alleviates.
Use a loose bandage to cover the blisters.
Nosebleed is likely to happen to everyone.
Stay upright and press the lower end of the nose to bring it closer to the nostrils.
Lean forward and apply constant pressure for at least five minutes until the bleeding stops.
There is more to learn about first aid. That is why it is significant to undergo first aid and other medical training in Maryland and be certified by it. Enroll in our training and certification program at Solid Rock Health Educators.
We are a provider of healthcare training and staffing in Pikesville, Maryland. Browse more of our services here or contact us.