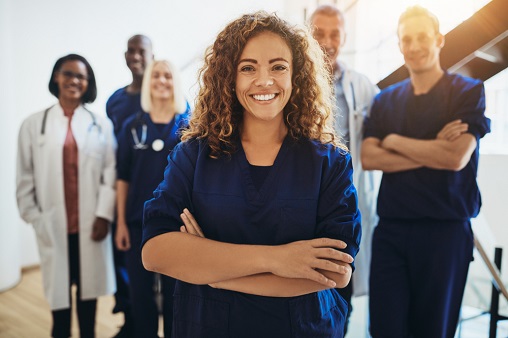 When looking to hire a new employee, you need to make sure you have access to a diverse pool of qualified candidates, especially for healthcare positions. This means finding a handful of qualified candidates that received proper medical related training among a hundred job seekers.
When you collaborate with a medical staffing agency like Solid Rock Health Educators, your reach increases faster than you may expect, providing you with more options. With healthcare training and staffing in Pikesville, Maryland, there are three advantages of partnering with a staffing agency:
Able to judge potential candidates
Working with employment agencies like ours allows you to see the potential in every candidate in a manner that standard interviewing and hiring methods cannot. If you try to hire someone on your own, the only information you can evaluate is the one found on their resume.
Find top talent fast
With a healthcare staffing agency like ours, there will be no need for you to manually filter candidates according to the skills you require. Our health educators let each candidate go through rigorous assessments and surveys before they can be partnered with a distinguished medical facility.
Streamline the process
We specialize in staffing, so we can do tasks more quickly and efficiently. We identify the best candidates and eliminate unnecessary delays in the hiring process so you can focus on what you do best: caring for your patients.
Don't waste your time and resources on handling staffing alone. Do more with your services with the help of our staffing solutions today. We also offer medical training in Maryland to help professionals and aspiring caregivers refresh and replenish their medical knowledge.