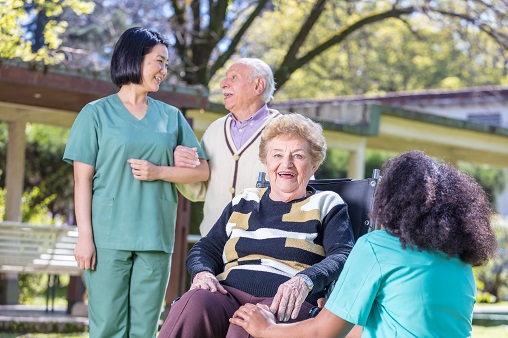 Healthcare staffing agencies provide staffing services for healthcare professionals and facilities. This includes nursing homes, assisted living facilities, hospitals, and more. In addition to helping facilities find qualified healthcare professionals, we are also health educators that offer training programs. As a professional, you may be wondering why you should work with a staffing agency.
As a trusted provider of healthcare training and staffing in Pikesville, Maryland, we will discuss the reasons why you should work with a healthcare staffing agency:
 Find Work Faster
After health training, you may want to look for a job right away. However, doing so takes much time and effort in applying, interviewing, waiting, and repeating the process. By working with a healthcare staffing agency, you can find work faster and get matched to a healthcare facility or organization that can support your career goals.
Greater Flexibility
Life-work balance is an essential consideration to make when applying for a job. Having a flexible and balanced schedule will help you keep your priorities in line and allow you to look after your other responsibilities. Working with a staffing agency gives you more flexibility with your schedule and may include contract or temporary work.
Versatile Assignments
There are numerous career opportunities in the medical field and working with a staffing agency allows you to work with different facilities and organizations. If you ever feel like you need a change in scenery, you can always work for a long-term care facility or private clinic.
Solid Rock Health Educators offers high-quality medical training in Maryland. Additionally, we also offer staffing services for healthcare facilities and agencies. We are currently hiring RNs, CMTs, CNAs, and caregivers. Reach out to us or browse our site to apply.