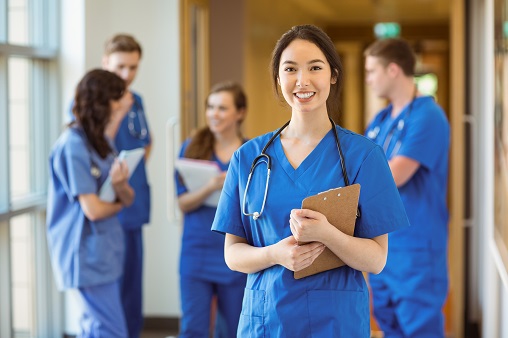 A job is more than simply a means to an end. That's what you'll be spending several hours each week on for the next few years. That's why it's crucial to give some serious thought to why you want to get into a certain field of work. There are many benefits to working in the healthcare industry, including but not limited to good pay and interesting work.
Several compelling explanations are as follows:
Needs for medical professionals are consistently high

The healthcare industry is fast expanding in the economy, providing steady employment for anyone who wants to pursue a career in it. In contrast to many other sectors, which are shedding people, the healthcare industry is growing significantly. If you choose one of the many health-related fields, you'll never have to worry about finding work because of the strong employment outlook. Medical staffing in Pikesville, Maryland, like Solid Rock Health Educators, is known for its stellar reputation when it comes to medical education and is always on the lookout for qualified people who share their commitment to the field and their enthusiasm for helping others.

Healthcare training and staffing in Maryland is well-known for its high-quality healthcare training and staffing services, so any employee who works in this sector is likely to acquire not just practical skills but also valuable insights they may use in the rest of their professional lives.

Your presence will have an impact on other people

Making a positive impact on the lives of someone else is a powerful motivator for many people to enter the healthcare field. No matter what branch of the healthcare industry you enter— becoming health educators, getting into veterinary medicine, nursing, etc. —you will have a positive impact on the world by helping to improve people's health.