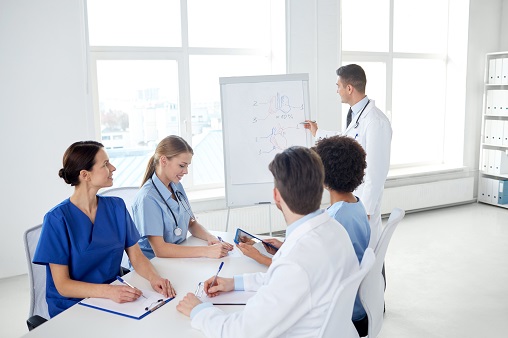 Have you lately heard about the need of getting a flu vaccination, using sunblock, or exercising regularly? If so, a health educator likely had a role in shaping the program at some point.
Public and local health groups, government agencies, educational institutions, and community-based preventative clinics are just a few of the many places where health educators may be found working. Their role? To educate the people, they teach about maintaining a healthy lifestyle and identifying any dangers to their health.
Local health professionals, health and wellness coaches, and other operational occupations in health education are examples of the common roles for a Health Educator that do not have formal training or certification.
Here are some primary responsibilities of health educators:
Create instructional health programs.

It is impossible to successfully administer a health promotion intervention or program without the ability to track and manage the results of the intervention or program's implementation.

Take a stand for healthy living in all its forms.

To improve health on a local, national, and international scale, health educators are essential yet often overlooked. As a health educator, you must advocate for your field, inspire people to enter it, and collaborate with other experts in the field to set and uphold high standards and advance the field's health promotion aims.
Medical staffing in Pikesville, Maryland, might be a good way to get experience and knowledge as a health educator, and there are many of them in the area.
Medical students and residents alike may trust the services provided by the healthcare training and staffing in Maryland of Solid Rock Health Educators, given their highest possible quality and reliability.