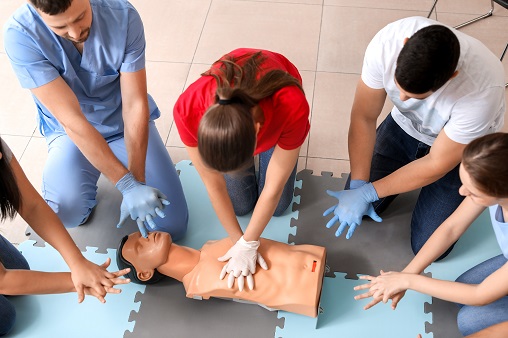 You read it right. Everyone should learn first aid. That is not a request, but a demand, a call to action, a plea. Let's erase the ancient thinking that only medical professionals and those in the medical community should be the ones to only know first aid. Health educators see it as an advantage if everyone knows first aid. Why? Because more lives will be saved, literally and figuratively. 
Suppose everyone knows basic medical and/or emergency first aid. In that case, they can quickly and immediately provide life-saving interventions and treatment to individuals in need. These first-aid interventions may be simple. But its immense consequence to the life of the person is enormous. Medical staffing in Pikesville, Maryland, knows that the first few seconds and minutes after an accident (medical or emergency) are the most crucial and helpful to the medical team and the person. Think about this: death isn't the only bad result if a first aid response is not given as soon as it happens. Becoming paralyzed and losing a limb are just some of the bad effects if a person does not receive a medical response, even if it's just first aid.
It's why we here at Solid Rock Health Educators strongly encourage anyone and everyone interested to enroll in primary and advanced first aid. It is also why when we train our medical professionals and anyone interested, we provide them with all the necessary knowledge and skills. Because we know that there will be a domino effect impact on the people we educate.
Become a first-aider and enroll today. Start by calling our healthcare training and staffing in Maryland today to learn more.