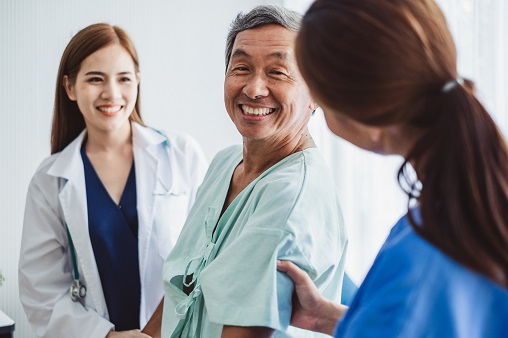 Providing medical care is not only based on skill and techniques. Good medical care is learning how to communicate with your patients and providing them with the assistance that meets their needs. This is especially true when it comes to providing appropriate care for individuals with developmental disabilities.
As such, our healthcare training and staffing in Maryland make it a point to teach our students DDA core Mandatory Training in accordance with the Maryland DDA Requirements. Through this training program, students will be equipped to provide care and support to individuals with disabilities and can gain employment as direct support professionals under Maryland's DDA regulations.
We make it a point to teach our students efficient communication techniques as part of this program. Healthcare communication that is effective is not a game. A lot is on the line, such as:
For therapies to be effective, patients must feel secure enough to speak with their caregivers in an honest and open manner.
In order for patients to receive the best care possible, providers must communicate treatment plans and health education in a clear, understandable, and compassionate manner.
To maintain patient anonymity, administrators and physicians must exchange information in an ethical and responsible manner.
To address communication gaps between stakeholders, healthcare institutions must use culturally sensitive strategies.
In the medical field, good communication can be the difference between life and death. Healthcare workers can gain from learning more about the various forms of healthcare communication, its obstacles, and the current evidence-based approaches to effective healthcare communication.
Solid Rock Health Educators is a trusted source for quality education. Get in touch with our health educators today to learn more about our programs.
We also offer medical staffing in Pikesville, Maryland. Set an appointment| or contact 410-486-2582.