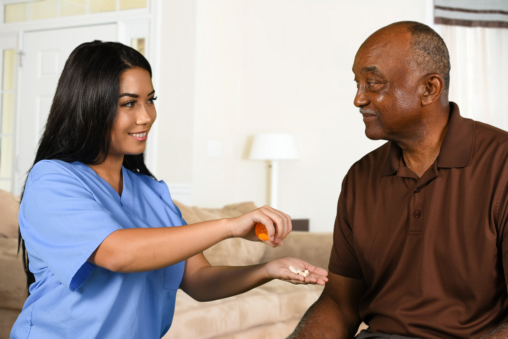 CMT otherwise known as certified medication technician is a training program intended for healthcare professionals of individuals who want to administer medication in assisted living facilities. At Solid Rock Health Educators, a well-established Healthcare Training and Staffing in Pikesville, Maryland, you can avail of quality staffing and training programs, such as CMT.
If you are interested in becoming a CMT and having a career in the healthcare industry, know that you will be under the supervision of our amazing and passionate Health Educators. We make this experience something that you would enjoy.
This type of Medical Training in Maryland can be achieved for four hours. We can guarantee that every student will be guided in all the topics that will be tackled to help everyone enhance their skills.
This type of Medical Related Training is designed by our dedicated professionals to help students achieve their desire to pursue their passion in getting a career in the healthcare industry. Every topic and lesson is well researched to help every learner reach their best potential.
If you want to avail of our Health Training, specifically our CMT training program, please do not hesitate to enroll. We keep our lines open to cater to your concerns and inquiries.