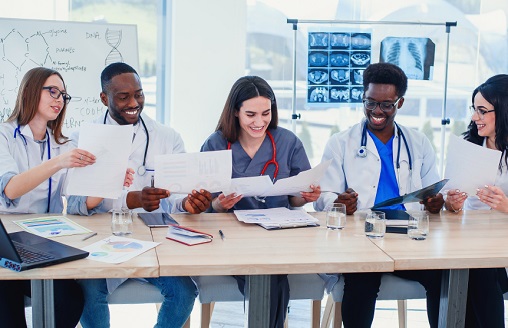 In today's rapidly evolving healthcare landscape, the demand for skilled and knowledgeable professionals is higher than ever. Whether you're just starting your career or seeking to enhance your existing skills, enrolling in healthcare training courses can be a game-changer. These courses not only provide you with the necessary knowledge and expertise but also offer a multitude of benefits that can pave the way to a successful and rewarding future.
As a dependable provider of healthcare training and staffing in Maryland, let's explore the advantages of taking healthcare training courses and how they can shape your career.
Enhance Your Knowledge and Skills
Healthcare training courses, such as CPR FA Training, offer comprehensive education on various healthcare topics. By enrolling in these courses, you gain in-depth knowledge, practical skills, and more. This knowledge will equip you with a competitive edge and make you more valuable in the job market.
Expand Career Opportunities
By undertaking training courses, you open doors to a wider range of career opportunities. These courses not only provide you with specialized skills but also make you eligible for higher-level positions and advancements within your chosen field. 
Personal and Professional Growth
Healthcare training courses not only enhance your technical skills but also foster personal and professional growth. Additionally, interacting with peers and health educators in a training setting cultivates a network of like-minded individuals, providing opportunities for collaboration, mentorship, and personal development.
Enrolling in healthcare training courses is an investment in your future. Our medical staffing in Pikesville, Maryland, can help you land your dream job, too. So, why wait? Take the first step towards a fulfilling and prosperous healthcare career by enrolling at Solid Rock Health Educators today!