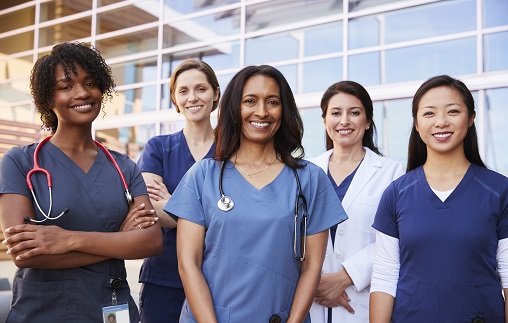 There will be no quick respite from the COVID-19 pandemic even until now when a majority of us got our COVID-19 shots. Numerous jobs have been lost due to the virus, leaving many people without work. Employers are being forced to let go of a number of workers as a result of the increase in COVID cases. Due to this issue, many people are now jobless and struggling to make ends meet in a completely chaotic world. That also applies to healthcare professionals.
For medical facilities to operate effectively, their staff must be qualified. Workflow, however, slows down if there is not enough workforce. Because of the longer service times, the client's trust may suffer. As a result, medical facilities must maintain everyone's health and safety while reducing staff shortages during the pandemic.
According to the CDC's contingency plan, "when staffing shortages are anticipated, healthcare facilities and employers should use contingency capacity strategies in collaboration with human resources and occupational health services to plan and prepare for mitigating this problem."
To prevent staff burnout, schedule changes, hiring more healthcare workers, and staff rotation into roles that support patient care activities are all important. If at all possible, assist healthcare professionals who are having trouble getting to work due to social issues.
Getting healthcare training and staffing in Maryland can help prevent staff shortages.
Professionals in medical staffing are sure to offer staffing solutions whenever you need them. We at Solid Rock Health Educators offer dependable medical staffing in Pikesville, Maryland.
With years of experience as health educators, we have what it takes to address staffing issues at any time. Get in touch with us for innovative staffing solutions today.