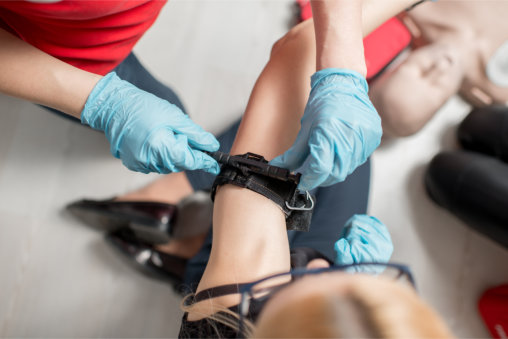 Delve into the realm of life-saving expertise with Advanced First Aid Techniques! While basic skills are fundamental, mastering advanced methods can profoundly elevate your ability to respond confidently and effectively in emergencies. Beyond simple wound care and bandaging, advanced techniques empower you to tackle complex medical situations, including severe bleeding, fractures, and cardiac incidents. We at Solid Rock Health Educators offer medical staffing in Pikesville, Maryland, so this blog will provide you with valuable information.

Embark on a journey of in-depth education, where you'll explore the intricacies of wound management, splinting techniques, and airway control. This knowledge not only equips you with the practical skills needed to address critical injuries but also nurtures your capacity to analyze and respond to medical crises with poise and precision. For healthcare providers first aid and CPR FA training is valuable for their staff.

Additionally, advanced first aid encompasses medical interventions that require a deeper understanding of anatomy and physiology. Administering medications, controlling hemorrhages using tourniquets, and even performing needle decompression for tension pneumothorax are among the critical skills that can prevent further harm and improve a person's chances of survival. Finding the right health educators can do wonders for you.

Lifelong learning is key to maintaining your readiness. Stay updated with the latest advancements in medical procedures, resuscitation protocols, and bleeding control methods. Your commitment to staying informed ensures that you are always well-prepared to be a dependable source of assistance and a beacon of hope in moments of crisis. If you are looking for providers of healthcare training and staffing in Maryland, we are happy to help you out. Contact us!