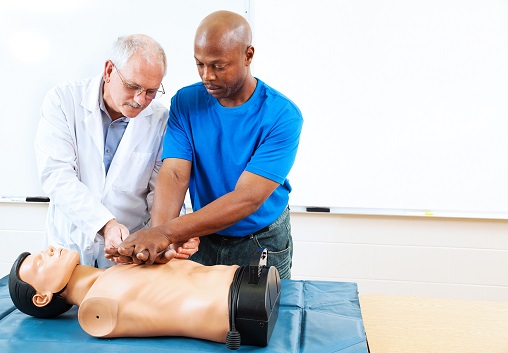 CPR training is significant for everybody to learn, not just the caregivers, healthcare workers, and emergency respondents. A person can save lives when they are with the knowledge and training with life-saving. Accidents can happen anytime. Hence it is essential to be aware of what to do is an edge for you.
When you enroll in CPR training, the first question that will come into your mind is, what will you learn from it? Our health educators can help you:
Gain knowledge to recognize signs of cardiac arrest in a victim early enough to perform the necessary help.
Learn how to perform one-person CPR in an orderly manner to avoid wasting too much time in the basic procedures.
Be able to perform different types of CPR and will know how to distinguish when to use one technique over the other. CPR for children is different for adults. Both have the necessary guidelines to follow.
Do the hands-only CPR and in providing rescue breath.
There is a lot more our medical training in Maryland can teach you. Our CPR classes abide by the American Heart Association standards. It is our goal to meet or exceed the standard set by the nation's leading CPR training organization. Through our CPR classes, we ensure to equip our students with the life-saving skills they can use during emergencies.
Learn more about Solid Rock Health Educators, a provider of healthcare training and staffing in Pikesville, Maryland. Details about our programs are here on our website. Should you have any concerns, get in touch with us. You can also set an appointment at your most convenient time so we can discuss more.