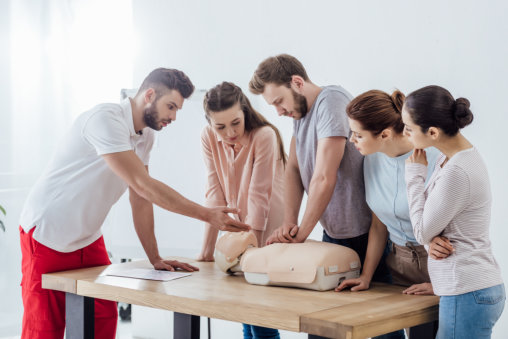 Whether you are required to undergo CPR training or not, having this certification can offer you a number of advantages in the workplace.
In fact, per our health educators at Solid Rock Health Educators, there are no disadvantages to learning this lifesaving skill. In line with this, here are some of the top reasons for being certified for CPR:
CPR skills can be used anywhere Every working environment can be a potential site for medical emergencies. And even when it isn't, emergencies can happen anywhere and right when you least expect it. Fortunately, your CPR skills can be used anywhere and anytime, too.
A CPR certification makes for a more ready workplace

Having a CPR-trained workforce makes for a safer workplace which, in turn, results in a more conducive and productive working environment for everyone.

Not to mention, just knowing that a team member is capable of administering this lifesaving skill can be a huge morale booster and can encourage other members to get trained as well.
Having CPR skills is advantageous to your career …especially if you are in the field of healthcare training and staffing in Pikesville, Maryland, or elsewhere. This shows your employer your dedication to your role and of you being a self-starter, seeing your willingness to go the extra mile without being required to do so.
We offer American Heart Association-certified CPR classes as part of our medical training in Maryland, teaching courses such as incident awareness, basic life support, proper CPR techniques, hands-only CPR, legal issues and consent, and more.
Learn the life-saving skill of CPR today. For more information about this program, don't hesitate to get in touch with us.